Disrupting the Status Quo.
Transforming What it Means to Be a Mom in Medicine
I believe that we are the co-creators of our lives...

"I have always been a healer first. It's my life's assignment. I believe everyone has the capacity to bring healing to themselves and others. I'm here to wake them up to that capacity."
Creating a Legacy for Future of Healthcare
For Dr. Maiysha, medicine was more than just a profession, it was a calling...
"I decided in 8th grade that I wanted to be a doctor. I remember clearly making the choice, but it wasn't based on any specific event. It came out of a writing assignment to colleges requesting application for admission. I came across Emory University School of Medicine, and thought "Hmmm. Medicine, I think I'd like that."  I remember thinking "I love taking care of people and I'm good at it"...and that was that." 
Though Dr. Maiysha is highly accomplished as a physician today, her path has been everything but traditional.  "I have always been an outside of the box thinker. From the time I began my journey into medicine, I knew my path would be different. I have spent most of my career breaking the mold. I think that is what makes me so successful in what I do."

A Healer First.. "I have always been a healer first.  It's my life's assignment... my purpose. Each day, I endeavor to bring healing to everyone with whom I come in contact. I believe everyone has this capacity to bring healing for themselves and others. I'm here to wake them up to that capacity."
Creating a new paradigm for Moms in Medicine
As a female physician, I spent most of my career putting work first. However, when I became pregnant with my son, one of the first things to come to mind "how will I balance my profession as a physician with my commitment as a mother?" That question informed the way I next moved in my career. I designed my second career specifically so that I could be available for my son. While he sees mommy working, he also sees me STOP for him. He understands the value of the work that I do, and even sometimes models me (picking up the stethascope and listening to my chest "like mommy"). He sees the commitment I have for him even though I have to work each day. He is able to see me go after my goals, work hard, and play hard when the time comes. Most of all he sees me having a full life and being a contribution in every way that I can. This is the paradigm I'm creating for other moms in medicine... that we CAN successfully be a balanced physician and a fully present mom, wife and friend.
Continuing to Break the Mold and Pave the Way for Future Doctors
Being a physician was always satisfying, but in many ways being in the medical industry as a physician is constraining. What I love about being an entrepreneur in the healthcare space as a physician is that it allows me to take my existing expertise and leverage it in other ways than what I was originally trained. As a physician who now helps other physicians create their ideal career, avoid burnout and step into physician entrepreneurship, I get to break the mold of what it means to be a doctor, and create a new frontier of career options and opportunities for current and next generations of physicians (as well as other healthcare providers). Additionally, being an entrepreneur allows me to practice my craft on my terms by my design. Even though I have a science and business mind, I get to exist more in my creative spaces as a coach helping other doctors find their passion and purpose.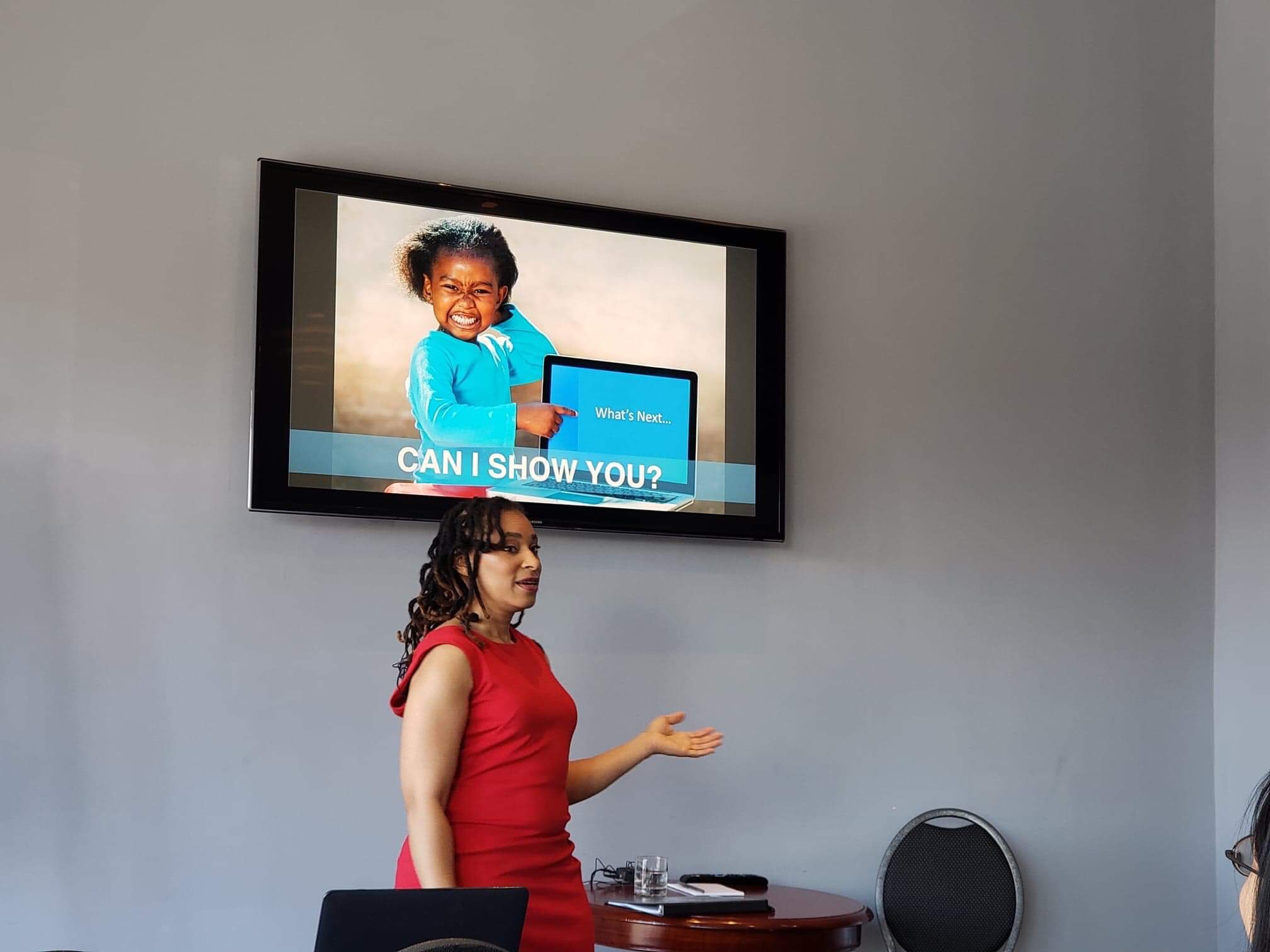 A True Family Woman
I chose Family Medicine, not because it was "primary care" so to speak, but because it felt like the most versatile specialty. I could see a newborn baby, leave the room and then see a 50 year old man, then turn around and see a first time pregnant mom to be. That kind of variety lit me up... It allowed me to form relationships with my patients "from the womb to the tomb" That was important to me. I would see a pregnant mom, then her baby, her husband, and sometimes even see her through another pregnancy. I'd get to watch the family grow. That was beautiful to me.